Questions for Quizmasters
A collection of questions for pub quizzes
1574 questions in 10 categories with answers
Copyleft: feel free to use these questions in your quizzes.



Madrid Pub Quiz by Luis de Avendaño is licensed under a
Creative Commons Attribution-NonCommercial-ShareAlike 4.0 International License
We aim to have accurate answers to short questions.
This is not a game, there's no scoring, and questions are provided as a service only. There may be errors: do not use these answers in mission critical or life changing situations. Use at your own risk. There, that should appease the lawyers.
---
Try a question:
---
Random quote on The Truth
All great truths begin as blasphemies.
George Bernard Shaw (1856-1950)
---
Day 226 of WWⅢ
October 7th 2022
It's day 280 and week 40 of 2022
aka 2020 Season 3 Episode 10
This is World Space Week
---
Current weather in Madrid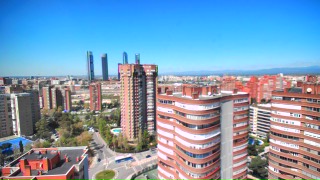 ---
Freerice
---