Questions for Quizmasters
A collection of questions for pub quizzes
1578 questions in 10 categories with answers


Copyleft: feel free to use these questions in your quizzes.



Madrid Pub Quiz by Luis de Avendaño is licensed under a Creative Commons Attribution-NonCommercial-ShareAlike 4.0 International License.
We aim to have accurate answers to short questions.
This is not a game, there's no scoring, and questions are provided as a service only.
Try a question:
'The Hard Rock Café is named after one side of an album by which band?'
Random quote on Money
It is easier for a camel to pass through the eye of a needle if it is lightly greased.
Kehlog Albran
Fame at last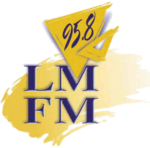 10th January 2009. We've received a very nice message from John Bowe:
Just like to thank you for your questions that have been used on my impossible pub quiz on John Bowe saturday radio show in Ireland. The show has been going for over 4 years and we have used your questions regularly.
Cheers
John
Thank you John!

The website was mentioned in the The Sunday Times on December 23rd, 2007: 'I spy with my little eye something better to do' by Sally Kinnes: 'Don't park yourself in front of the telly after the Christmas lunch when the web offers a host of games for all the family...' (Read the article)